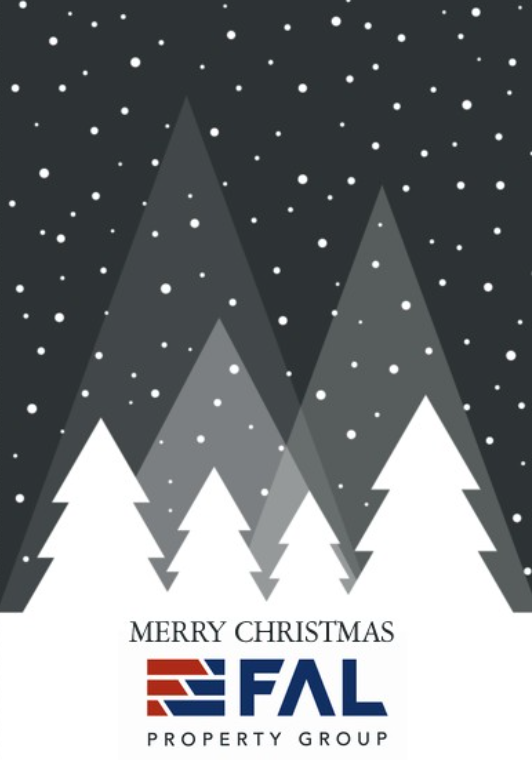 The team at FAL Property Group would like to take this opportunity to wish you a Merry Christmas and a safe festive season.
We've had a great 2017 and we hope that you have too. Some of our exciting milestones include:
Celebrating ten years as a commercial agency.
Rejuvenating our brand from FAL Commercial to FAL Property Group, along with a new visual identity.
Due to our continued growth and expansion, we have added a number of new staff members to our team – Kirk Muddle (Property Management), Alena Burns and Chloe Manz (Executive Assistants), Deborah Matthews and Trudie Finnigan-Carey (Trust Administrators), Daniel Hutchinson (Sales & Leasing Executive).
We have also welcomed a number of new babies into the FAL family with Huw Feeney and Christian Pedersen adding a daughter and a son respectively and Philippe Levesque has an arrival due any day now.
We wish you a happy and prosperous New Year and we look forward to helping you with your property matters in 2018.
Our office won't be closed over Christmas, however most of our team will be enjoying time with their families over the festive season. There will be a skeleton staff in the office from 27 December to 5 January.